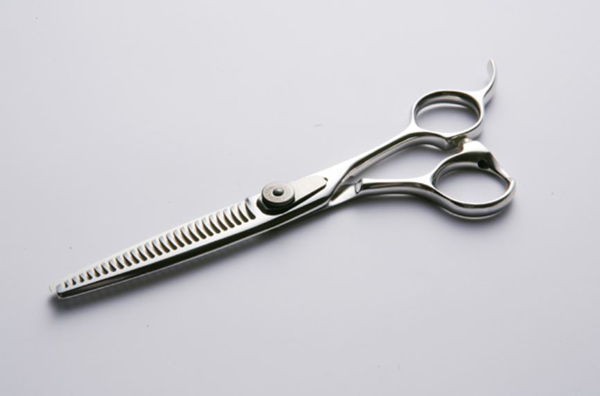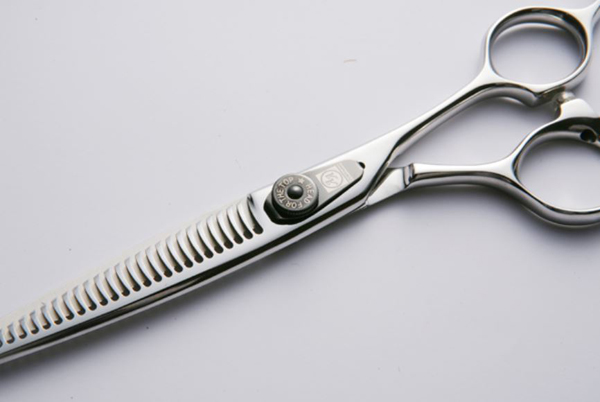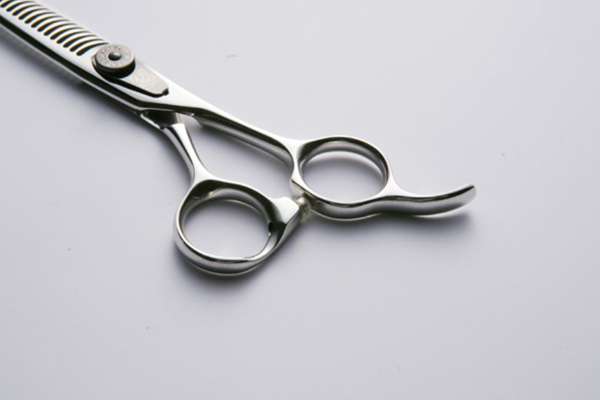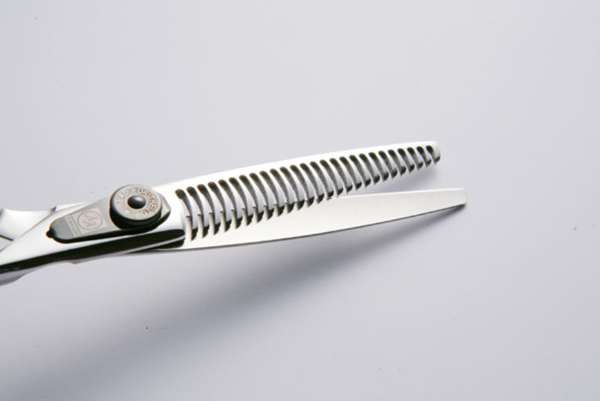 - PRODUCT INFORMATION

*인체공학적 디자인으로 최고의 편안함을 제공하는 TS 핸들사용
*TS 핸들의 넓은 FINGER HOLE을 사용한 다양한 테크닉 가능
*샤기컷의 선두모델로서 헤어디자이너들의 많은 사랑을 받은 모델
*단 몇 번의 컷만으로 샤기컷 및 울프컷 등 질감이 과감한 컷부터
내츄럴한 느낌의 컷까지 디자이너의 컷팅 및 테크닉 정도에 따라
풍부한 느낌 표현 가능.

*TS handle presents the most comfort grip based on modern
ergonomic design and also its big thumb hole helps various free
styling cut.
*A front runner of Shagy cutting shears and many hair designers
loved and keep loving TS3-6026.
* Just cut once, then this can enrich Shagy & Wolf 's natural
expression and it will freely design only follow your handling.

<?xml:namespace prefix = "o" ns = "urn:schemas-microsoft-com:office:office" />


-OPTION

품질향상을 위한 원자재 변경가능

New cobalt steel 'VG10' from Japan.

다양한 사이즈 및 틴닝발수 제작가능(5.0"~7.0")

볼트, 너트 종류 변경가능

가위 및 부속의 다양한 컬러 티타늄 도금 가능

According to your demand, raw material is changeable to

New Cobalt Steel 'VG10' from Japan.

Available size(5.0"~7.0")and teeth(20T~45T).

Screw System is up to your choice

-Bearing screw, Teflon screw, Octagon screw, Gaon screw, Alu screw, Three Tae-Guk screw, Epoxy screw, Inner screw, Compact screw, Spring screw etc.

Multi choice of Titanium Color Plating on Scissors and Screws

-Black, Grey, Blue, Light Blue, Purple, Pink, Brown, Lime, Green etc.