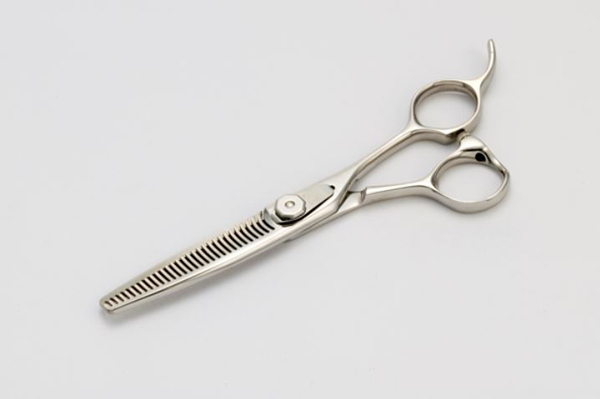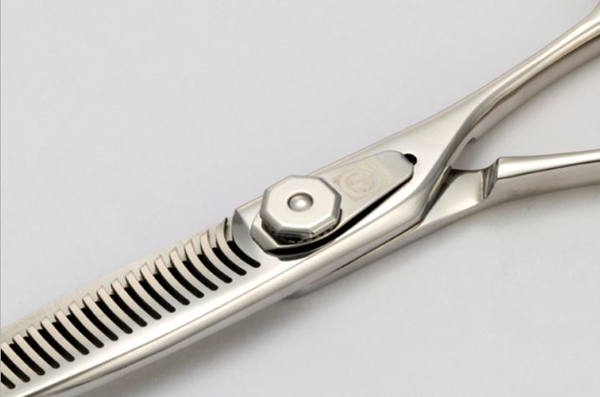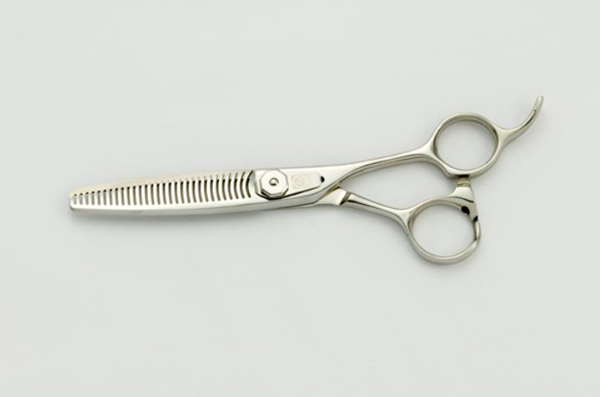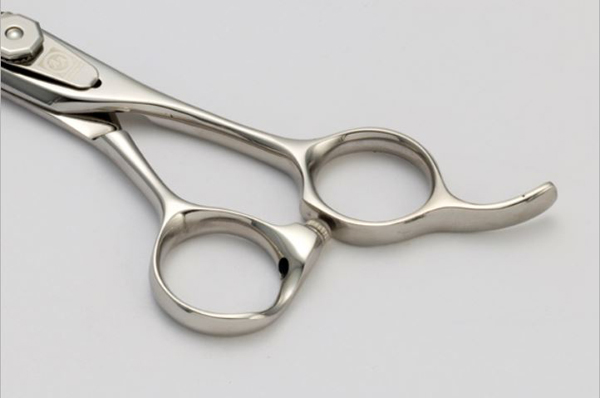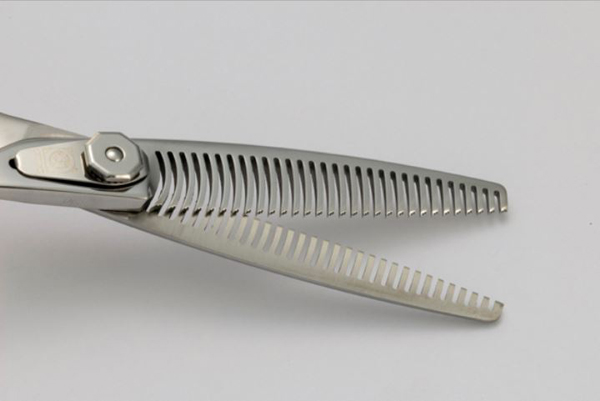 - PRODUCT INFORMATION

*인체공학적 디자인으로 최고의 편안함을 제공하는 TS 핸들사용
*TS 핸들의 넓은 FINGER HOLE을 사용한 다양한 테크닉 가능
*더블티닝을 기다려오신 미용인들을 위한
클래식하면서도 역동적인 썬타치만의 양날 숱가위.
*30발+2홈의 조화로 모량을 35%정도 내츄럴 스타일로 감소시키며
더블티닝으로 인해 머리카락이 아주 쉽게 빠져 테크닉 구사가 용이함.

*TS handle presents the most comfort grip based on modern
ergonomic design and also its big thumb hole helps various free
styling cut.
*Classic but effective Double thinning blades
for professional hair dressers.
*30 teeth with 2 serrations reduce 35% of hair qty and as of Double
thinning, the cut hair easily comb out. <?xml:namespace prefix = "o" ns = "urn:schemas-microsoft-com:office:office" />


-OPTION

품질향상을 위한 원자재 변경가능

New cobalt steel 'VG10' from Japan.

다양한 사이즈 및 틴닝발수 제작가능(5.0"~7.0")

볼트, 너트 종류 변경가능

가위 및 부속의 다양한 컬러 티타늄 도금 가능

According to your demand, raw material is changeable to

New Cobalt Steel 'VG10' from Japan.

Available size(5.0"~7.0")and teeth(20T~45T).

Screw System is up to your choice

-Bearing screw, Teflon screw, Octagon screw, Gaon screw, Alu screw, Three Tae-Guk screw, Epoxy screw, Inner screw, Compact screw, Spring screw etc.

Multi choice of Titanium Color Plating on Scissors and Screws

-Black, Grey, Blue, Light Blue, Purple, Pink, Brown, Lime, Green etc.