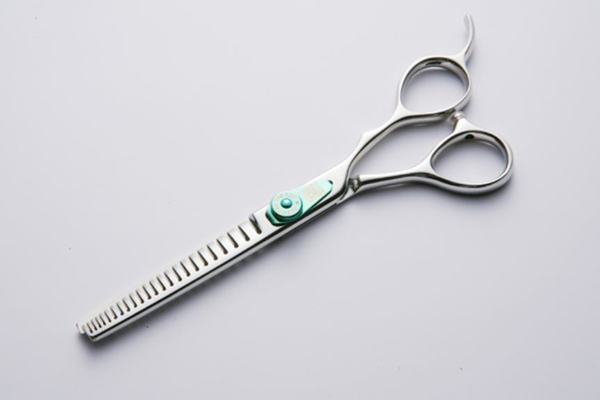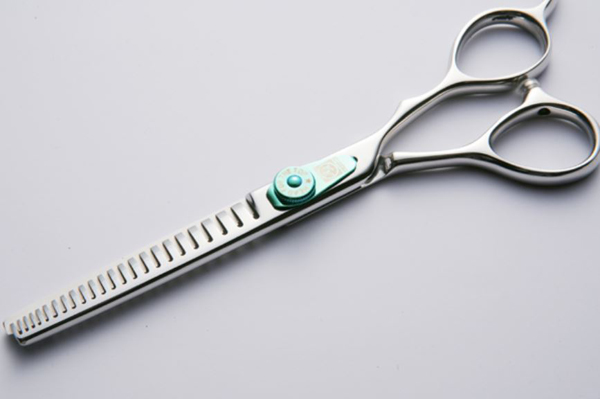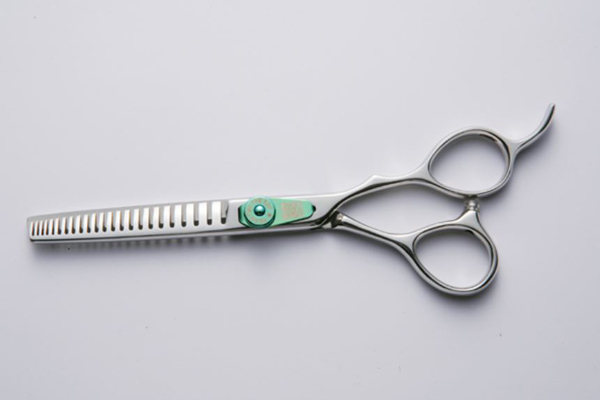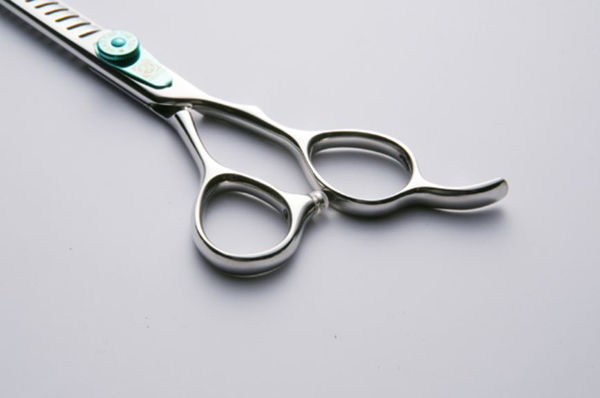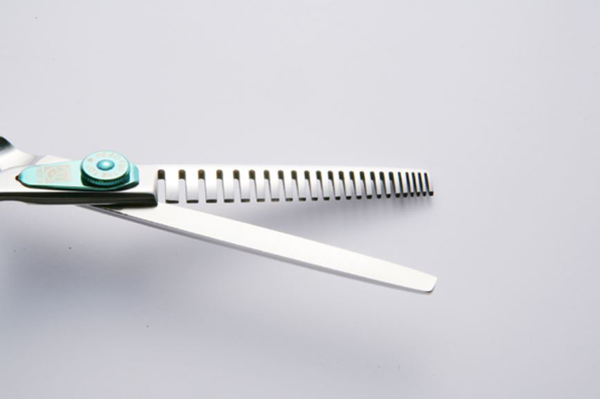 - PRODUCT INFORMATION

Semi off-set type의 디자인과 편안함을 고려한 핸들
"I"-type의 무홈 thinning
Hitachi Stainless steel 440C from Japan 사용
절삭율 약 20%

Fascinated Semi-off set Handle
'I' type of thinning with Mixed width Teeth
Hitachi Stainless steel 440C from Japan
Cutting rate : 20%

<?xml:namespace prefix = "o" ns = "urn:schemas-microsoft-com:office:office" />


-OPTION

품질향상을 위한 원자재 변경가능

New cobalt steel 'VG10' from Japan.

다양한 사이즈 및 틴닝발수 제작가능(5.0"~7.0")

볼트, 너트 종류 변경가능

가위 및 부속의 다양한 컬러 티타늄 도금 가능

According to your demand, raw material is changeable to

New Cobalt Steel 'VG10' from Japan.

Available size(5.0"~7.0")and teeth(20T~45T).

Screw System is up to your choice

-Bearing screw, Teflon screw, Octagon screw, Gaon screw, Alu screw, Three Tae-Guk screw, Epoxy screw, Inner screw, Compact screw, Spring screw etc.

Multi choice of Titanium Color Plating on Scissors and Screws